Cool Box Technology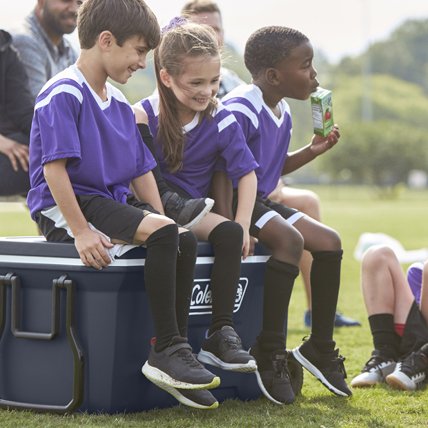 Have-A-Seat Lid
Not just a cooler! Robust enough to double as a seat, supporting up to 113kg.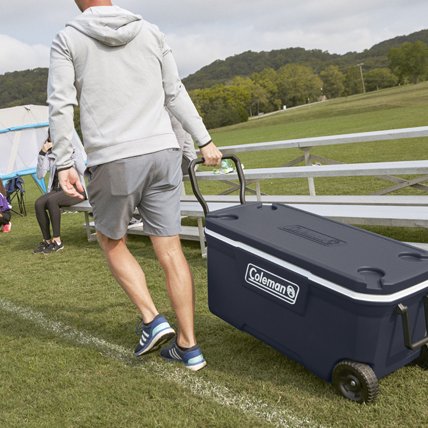 Easy Transport
Heavy duty wheels and a convenient handle for easy transportation across uneven ground.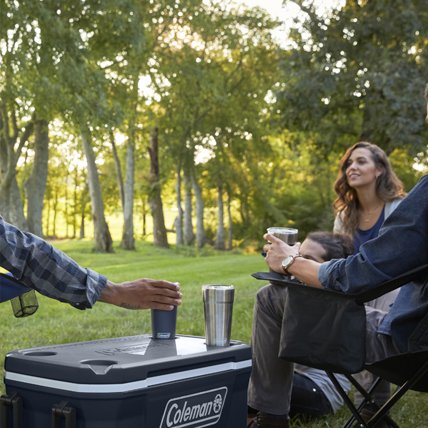 Built-In Cup Holders
Convenient cup holders to keep your drink secure on top of the cooler.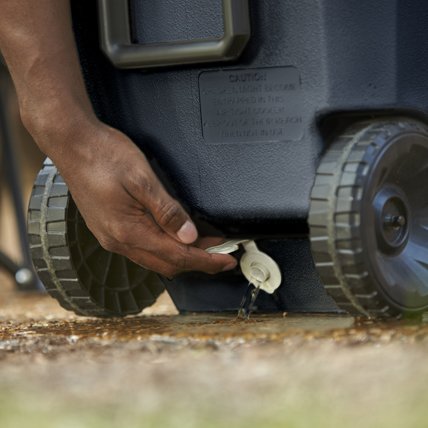 No-Tilt Draining
Drain excess water easily at the end of your trip without having to tip the cooler up.
Coleman® high-performance cool boxes are perfect for outdoor events like camping, backyard hangs, and day trips to keep your food and drinks cool for days. Find cool boxes of various sizes so you can enjoy the convenience your Coleman camping gear brings to outdoor recreation.